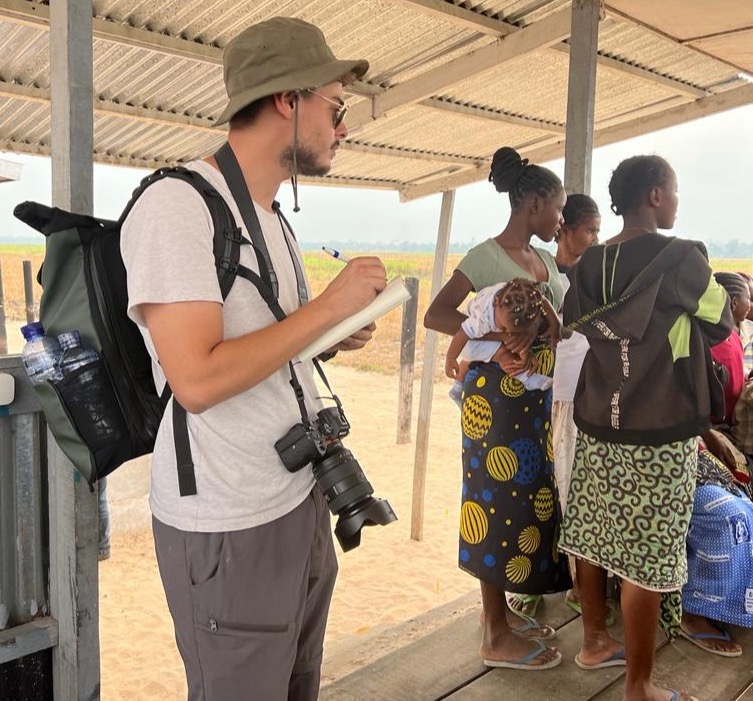 Andrei Popoviciu is an independent investigative journalist, reporter, audio producer and photographer covering human rights, security, migration, international development and foreign affairs stories across Europe, the Middle East and Africa. His reporting and writing appeared in the Guardian, Al Jazeera English, the Telegraph, Libération, Der Spiegel, VICE World News, Middle East Eye, the Calvert Journal, Are We Europe and the Daily Star Lebanon. Andrei also produced long-form narrative audio stories for Are We Europe, The Europeans and Kerning Cultures podcasts. 
Together with an international consortium of journalists, Andrei investigated violent pushbacks at the European Union's external borders. He was the first person to ever obtain visual evidence of illegal pushbacks of asylum seekers from Romania to Serbia. The cross-border collaboration into 'Europe's Shadow Armies' exposed through ground reporting, OSINT and money trails how national police forces are pushing back asylum-seekers in the Balkans and the Aegean sea. The team's work has won the Netherlands' De Tegel Award, the IJ4EU Impact Award and has been nominated for several other international awards. In 2022, Andrei won the Ján Kuciak Award for Investigative Journalism for his reporting on how the EU deployed an arsenal of technologies to fend off asylum seekers from its external borders. For his work covering border violence in Europe, he was one of three nominees for the One World Media's New Voice Award. 
Andrei also reported on the mental health conditions in French migrant detention centres, the secret world of back channel diplomacy and the aftermath of Russia's invasion of Ukraine, focusing on refugees and security issues in Romania and Moldova. He produced a four-part audio series on Palestinian youth resisting the Israeli occupation through culture and an explanatory audio story about controversies surrounding Frontex, the EU's border agency. In 2022, Andrei earned the Fellowship for Journalistic Excellence from the Balkan Investigative Reporting Network (BIRN) to report on gentrification and the housing crisis in Cluj-Napoca, Romania. In 2023, he won the Signal Gold and Listener's Choice Awards in the documentary section for the co-production of an audio documentary about children of asylum seekers in Sweden suffering from a mysterious medical syndrome. The same year, Andrei was featured on the Forbes 30 under 30 Europe list. He is a member of the Frontline Freelance Register and has completed his hostile environment and first aid training as a Rory Peck Trust grantee. 
Andrei earned his bachelor's degree in international relations and war studies from King's College London and his double master's degree in journalism and international human rights and humanitarian law from Sciences Po Paris. 

You can reach him at andrei.victor.popoviciu [at] gmail [dot] com